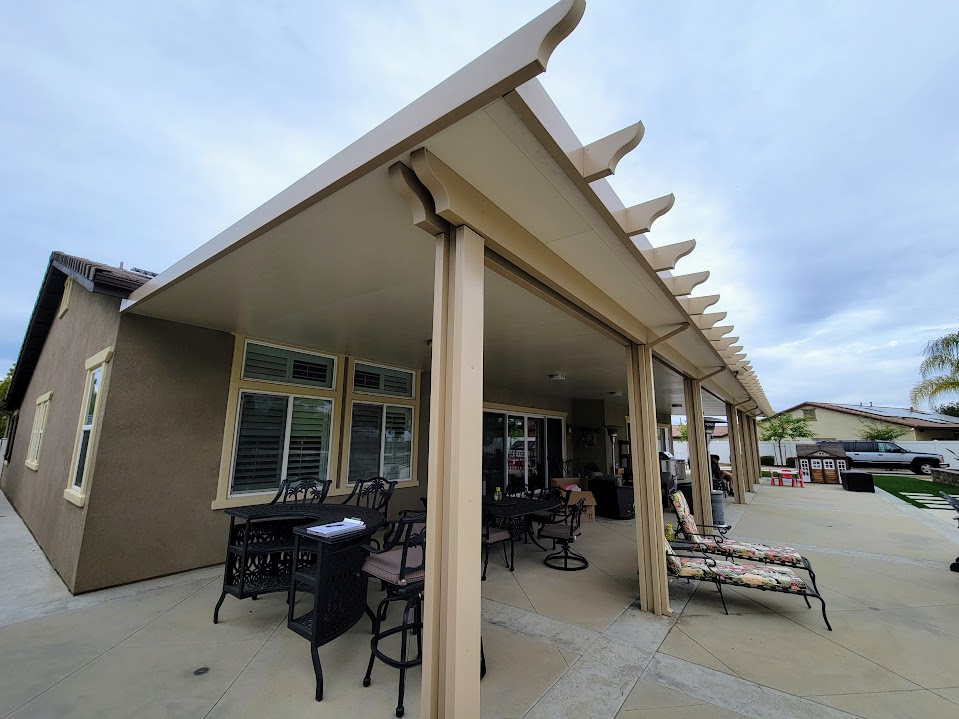 Solid Patio Covers
---
Say goodbye to sweltering summertime afternoons and say hello to the perfect outdoor oasis with solid patio covers! Our solid patio covers provide excellent protection from unwanted sun, wind, rain and snow while adding a touch of modern style. Using an easy-to-assemble aluminum frame with aluminum lattice panels you can transform any deck into the perfect al fresco dining space. Solid patio covers are also perfect for backyard hot tubs, pool areas, covered patios and more!
Free Estimate
Lattice Patio Covers
---
Tired of the sun's intense heat every time you relax outside? Invest in a lattice patio cover and stay cool while you enjoy your outdoor space. Our lattice patio covers are made from durable, weather-resistant materials that let in just enough sunlight to brighten up your patio without having to feel its intensity. Easily attached to wood posts and walls, our patio covers come in a variety of colors and sizes, so you can customize it according to your preferences. With easy assembly and no complicated tools needed, it's an investment that won't take up too much time or effort.
Free Estimate